Luna
About Us
As villa owners ourselves, with years of experience having built and managed our own homes, we bring experience that is second to none. If you own or are building a home on the island, click here to find out how to become part of the Luna Management family.
Luna
Transparency
We are committed to keeping owners well informed as to the status of their property. We provide owners access to extensive online reports like owner statements & calendar overviews. Luna Management uploads receipts and other important items to the built-in document sharing system so that owners can review them on request.
Quality
We want our tenants to be well looked after and for them to have an enjoyable holiday. Our approach is very much focused on tenant satisfaction which can improve customer loyalty, thus increasing the positive image of the property. This translates into a high frequency of return guests as well as top-notch ratings and referrals.
Maximize Return on Investment (ROI)
We are always looking for ways to improve our owner's property. We provide recommendations for property enhancement which will create extra value for the owner in the future and possible higher rental income. This can range from small improvement projects, to larger additions and renovations. We always strive to get the maximum rental profit from your property but never at the expense of service quality and hospitality.
Employee policy
People are at the core of who we are and our incredible team are treated and managed with the highest respect, training and fair compensation.
Environmental Commitment
We have all chosen Koh Phangan as our home in large part because of the incredible natural beauty. It is our duty as property owners, managers and guests to do our utmost to ensure that we treat our fragile environment with care and respect. Our part is to utilize 'green' and local products wherever possible, minimize energy and water use, and dissuade the purchasing of single-use plastic. We are happy to consult with our owners on improvements and practices to make their homes more sustainable and to provide guidance to our guests on how to enjoy the island sustainably.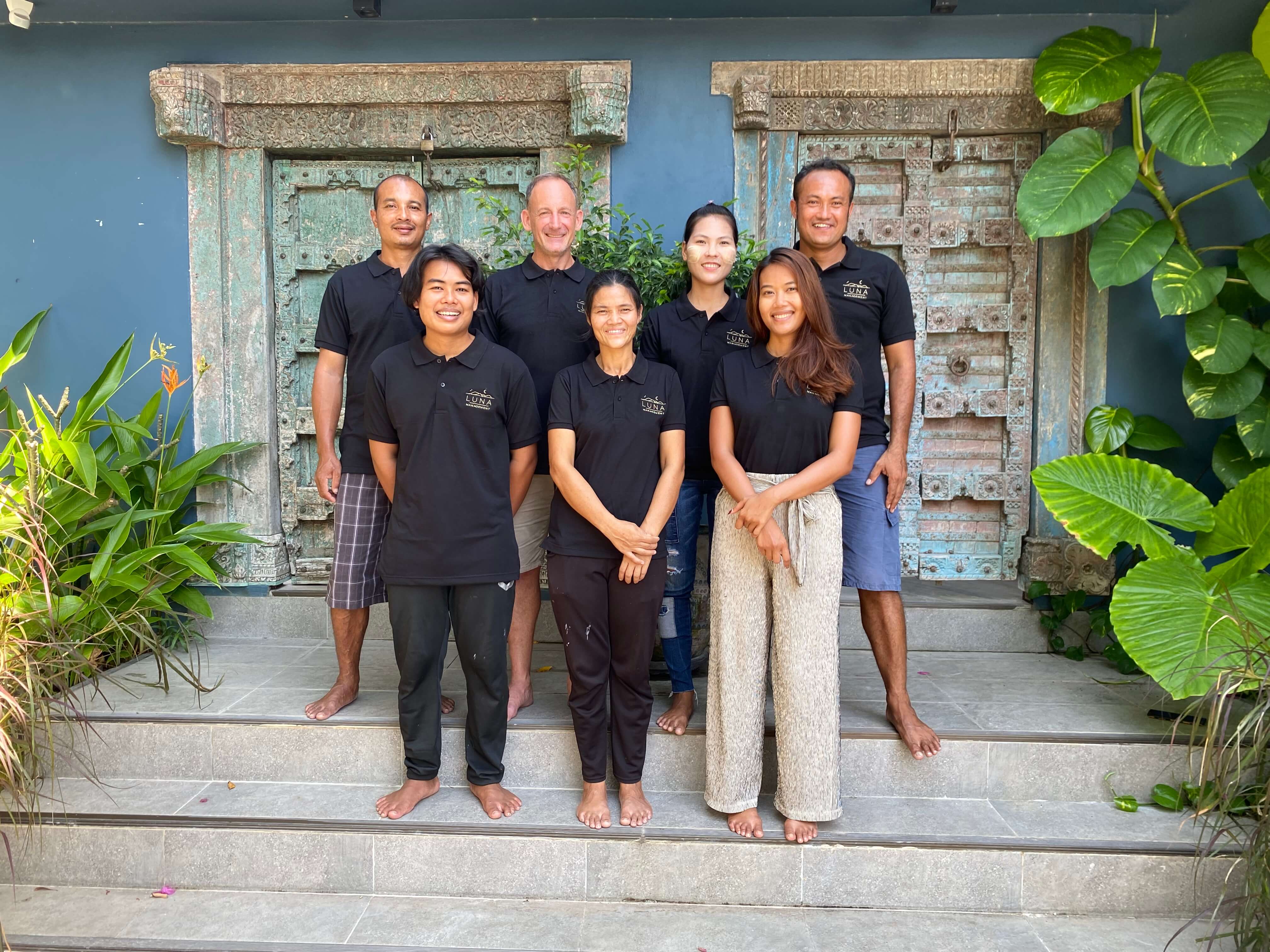 Luna
Would you like more information or do you have a question?